Job Opportunities – Marina Casino Club
---
CasinoMonterey.com – The Marina Club is always looking for a few good men and women. Listed below are current job opportunities. If you wish to submit an application for any of these positions, please contact us at: Employment.CasinoMonterey@gmail.com
Of course, you can mail your resume: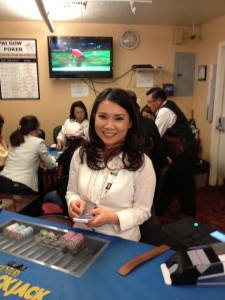 The Marina Club
204 Carmel Avenue
Marina, CA 93933
NO PHONE CALLS PLEASE!
ALL APPLICANTS HIRED MUST BE 21 YEARS OF AGE.
Current Positions:
There are positions currently open, please check back at a later date.
Where Monterey comes to play!
---
Casino Monterey, also called the Marina Club is a great place to enjoy games like Texas Hold'em Poker, 3 card Poker, Backjack 21, and Pai Gow. Our staff is friendly, and our bonuses are great. We treat players like family and look forward to providing you with a fun experience.