---
Where Monterey comes to play!
---
---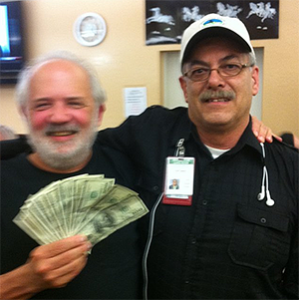 The Marina Club was founded in 1970 by Guy and Betty Calamia. The little card club on Monterey Bay quickly grew a reputation as one of the friendliest poker clubs on the Pacific Coast. It is a very lively place to play poker and the atmosphere is filled with fun. Enjoy Texas Hold'em Poker, Three Card Poker, Pai Gow Poker, and Blackjack 21! We love giving out great bonuses and getting to know the different players!! You can learn more about the games we offer by clicking the link here!
CasinoMonterey.com – The Marina Club offers the following games:
Texas Hold-em $2 to $6 dollar limit that is guaranteed to get your heart pounding with non-stop action. Blinds are $1 and $2. The collection rate/house rake is only $3.
No Limit Texas Hold-em is offered every day. The Marina Club is a 24-hour establishment and the game generally goes until the wee hours of the morning. The initial buy-in is between $40 and $300. You may re-buy up to $500.
Blinds are $1 and $2 with a minimum-opening bet of $4. The collection
Rate/house rake is only $3.
No Bust Blackjack Play our Buster Bet for a chance to win up to 200x your bet!
Pai Gow Poker will get your heart pounding with immense action!
Three Card Poker is extremely exciting and will keep you coming back!
Where players are treated like family!
---